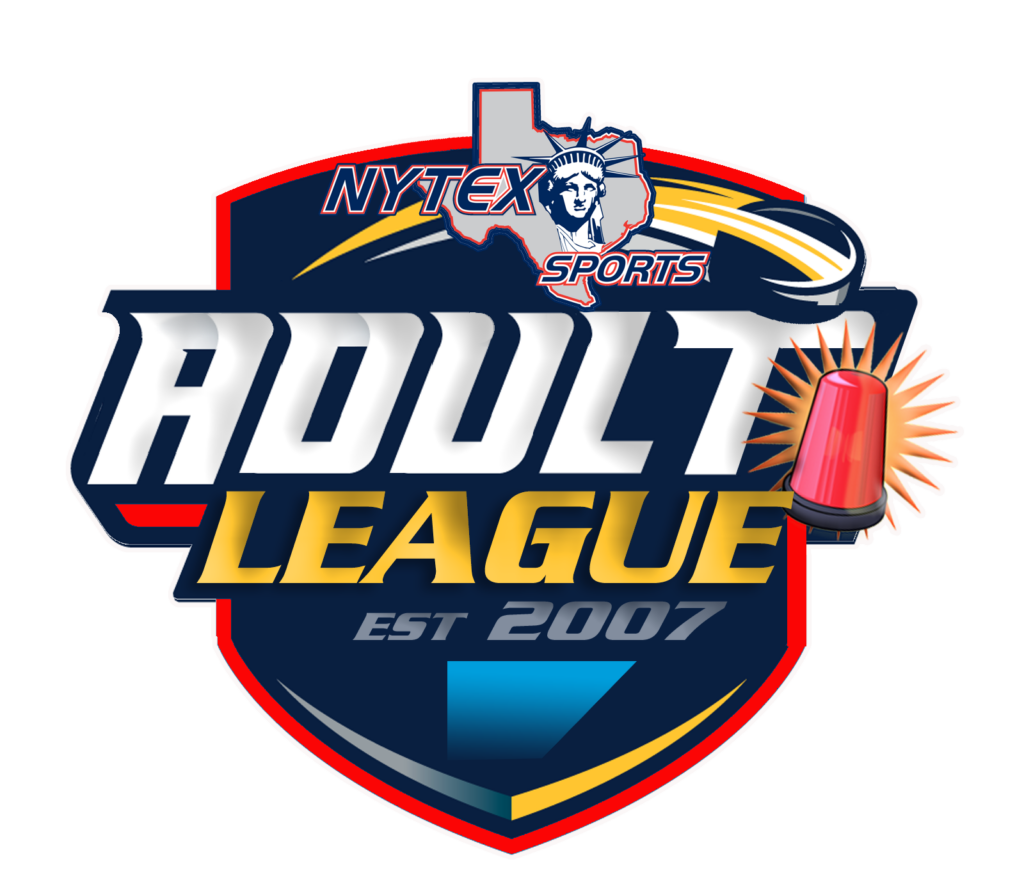 LOOKING TO PLAY ADULT LEAGUE HOCKEY?
If you are 18 years old or older, we have the perfect league for you!
First step is to contact our League Coordinators: Email: [email protected]
How long have you been playing hockey? Are you just starting? or have you been playing your whole life?
NYTEX Sports Centre offers play in the following Divisions.
A/B Upper
B Lower
C Upper
C Lower
D Upper
D Lower
Teams are always looking to add talent to their teams, whether it is as a full time player or substitution player. Feel free to contact Jess to discuss your options!
NYTEX RULE ON FIGHTING:
There is a Zero Tolerance Rule for Fighting in the NYTEX's Adult League.
If you or anyone on your team engages in a fight which results in a game misconduct or ejection, that player will not be allowed to return for the season and their status in the league will be questioned moving forward. In addition, all game misconducts will be reviewed and are subject to additional suspensions above the standard USA Hockey suspension. Also effective immediately, players who receive three penalties in one game will automatically be ejected. We all need to remember that this is a REC league…people go home to families and go to work the next day. We are working on an online system that will post all major penalties and dates of suspensions for players. THERE WILL BE NO REFUNDS FOR REMOVAL FROM THE LEAGUE DUE TO BEHAVIOR ISSUES.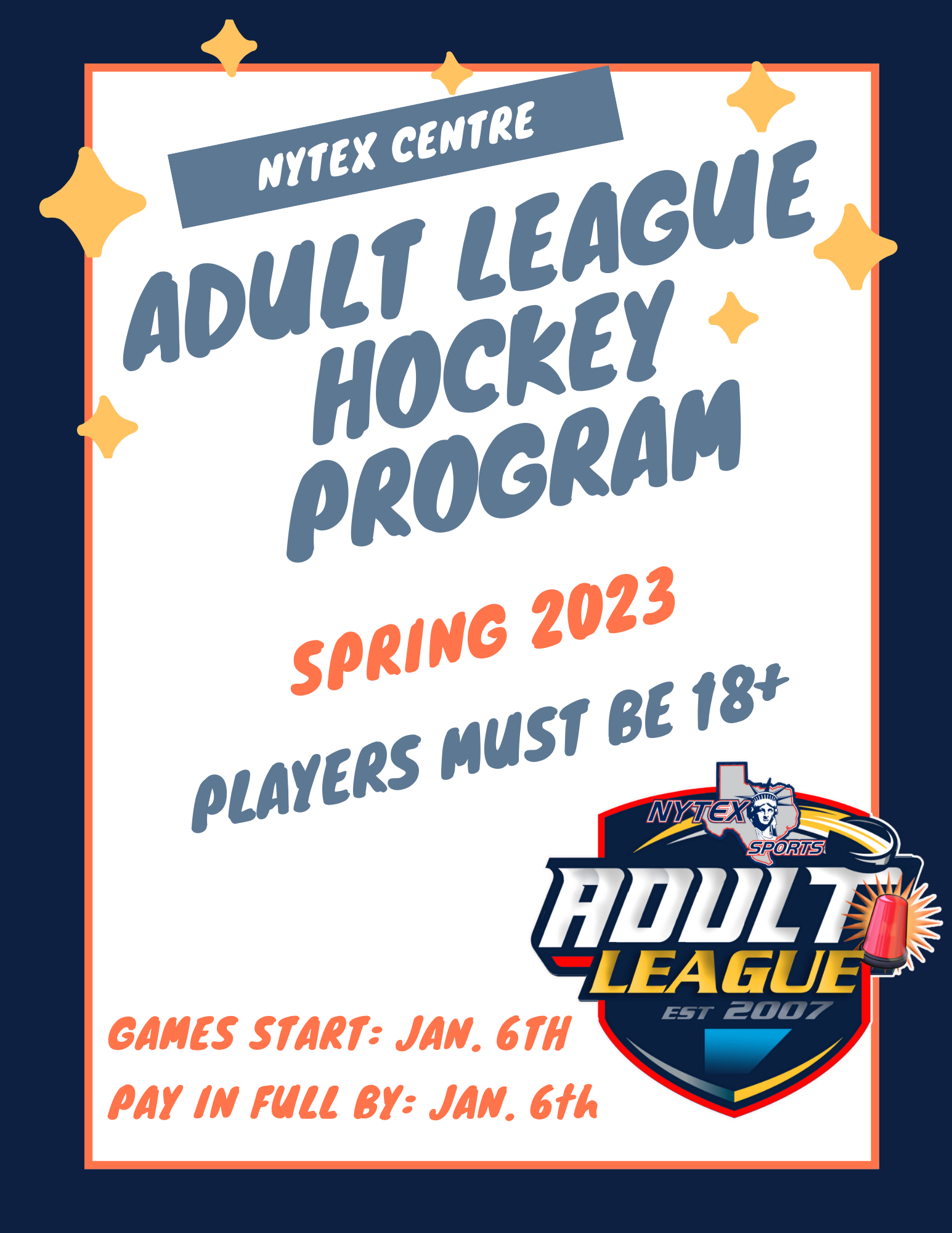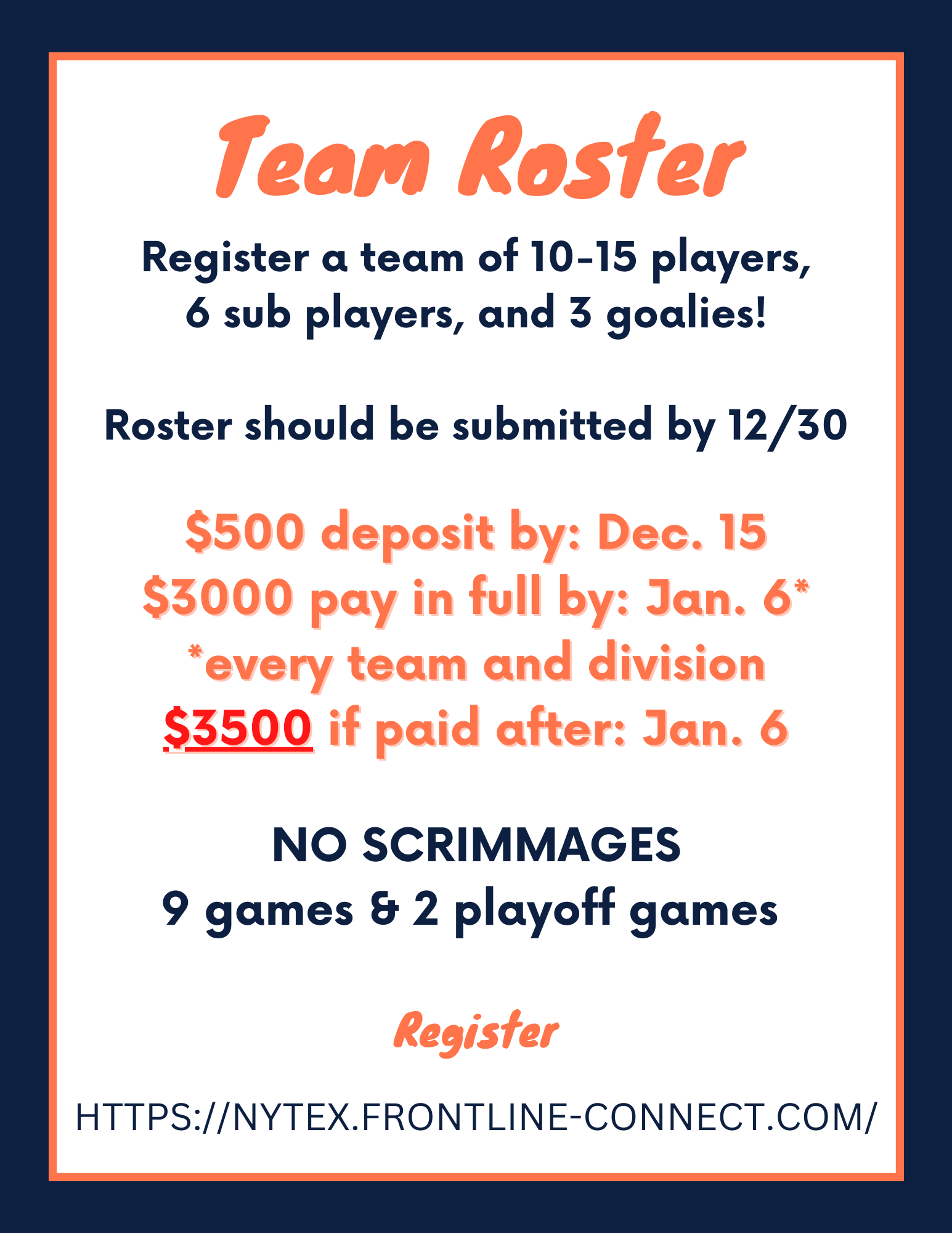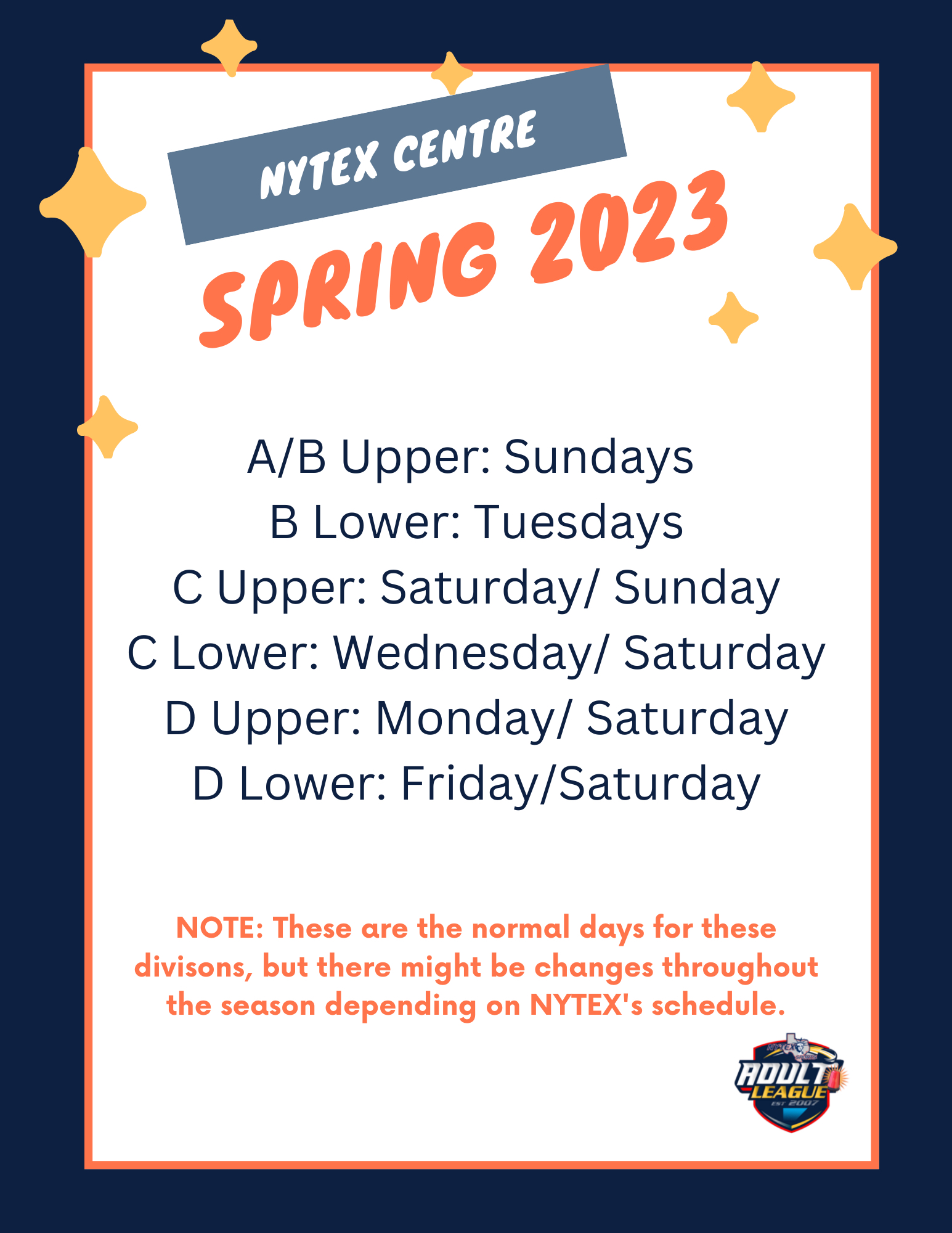 Register your Team Today for the Fall Season:
---
Current Seasons
August/December Adult League (A/B Upper through D Lower)
October/December Legends
---
Coming Seasons
A/B Upper through D Lower Divisions
Legends League (35+ group, draft created from a mixture of divisions)
February/March (Beer Theme)
March/May
---
Looking for the Adult League Hockey Schedule or Game Times?
Please note that times and date are subject to change
---
---
Looking for the Adult League Hockey Scoring Website?
NYTEX's Senior Hockey League is for players over the age of 18.
All games will be played inside the NYTEX Sports Centre.
---