PUMPKIN SPICE & EVERYTHING ICE
Pumpkin Spice & Everything ICE 2023
1st Annual ISI Open Competition
Saturday & Sunday November 25th & 26th
Nytex Sport Centre 8851 Ice House Dr. N. Richland Hills, TX
Competition Dates: November 25th-26th
Test Deadline: November 1st
Registration Deadline: November 1st
Age of Date: November 28th

REQUIREMENTS:

Skater MUST have a current ISI membership: Applications submitted without a current ISI number will not be processed until an ISI number is received (late fee applies if ISI number is received after Deadline). All entrants must be registered at their highest test level with ISI by Test Deadline and must be registered at he level they wish to complete. All competitors must compete at their highest test level passed. Incomplete applications will not be processed until al information is received (this could result in late fees if application is accepted.)
Competition Standards:
Competition will be conducted in accordance with ISI rules and regulation set as forth in the current ISI Handbook along with the 2022 Rule Revisions as posted on the ISI website. Skaters will be divided by age, level, and gender. We reserve the right to combine ages and genders based on enrollment. In an event where there is only one entry, the skater will compete and place according to the rules of ISI Competition Standards and must ear 80% of the total points possible to place first in the category. We reserve the right to cancel an event due to low enrollments. Skaters may enter more than one event in their skating level. Coaches should verify that all events and levels are correct before the application is submitted. Changes to the original entry will result in a change fee of $50 per change/per skater. The information on the entry form must be accurate and complete; Inaccurate and /or incomplete forms will be returned, and the application will lose its place in line for processing, and only when payment and corrected application are received will begin to be processed. False information will result in disqualification.

EVENTS:

TOT 1-4
Tots will perform a program with music. They should only perform the required maneuvers from their test level. Additional maneuvers should not be included and will not be judged. 2-foot and/or 1-foot snowplow stops are permitted in Tot events. All Tot competitors must have their test registered with ISI to enter Tot competition events. Coaches will be allowed to help the skater from the ice door but will not be permitted on
the ice during the competition.
MORE INFORMATION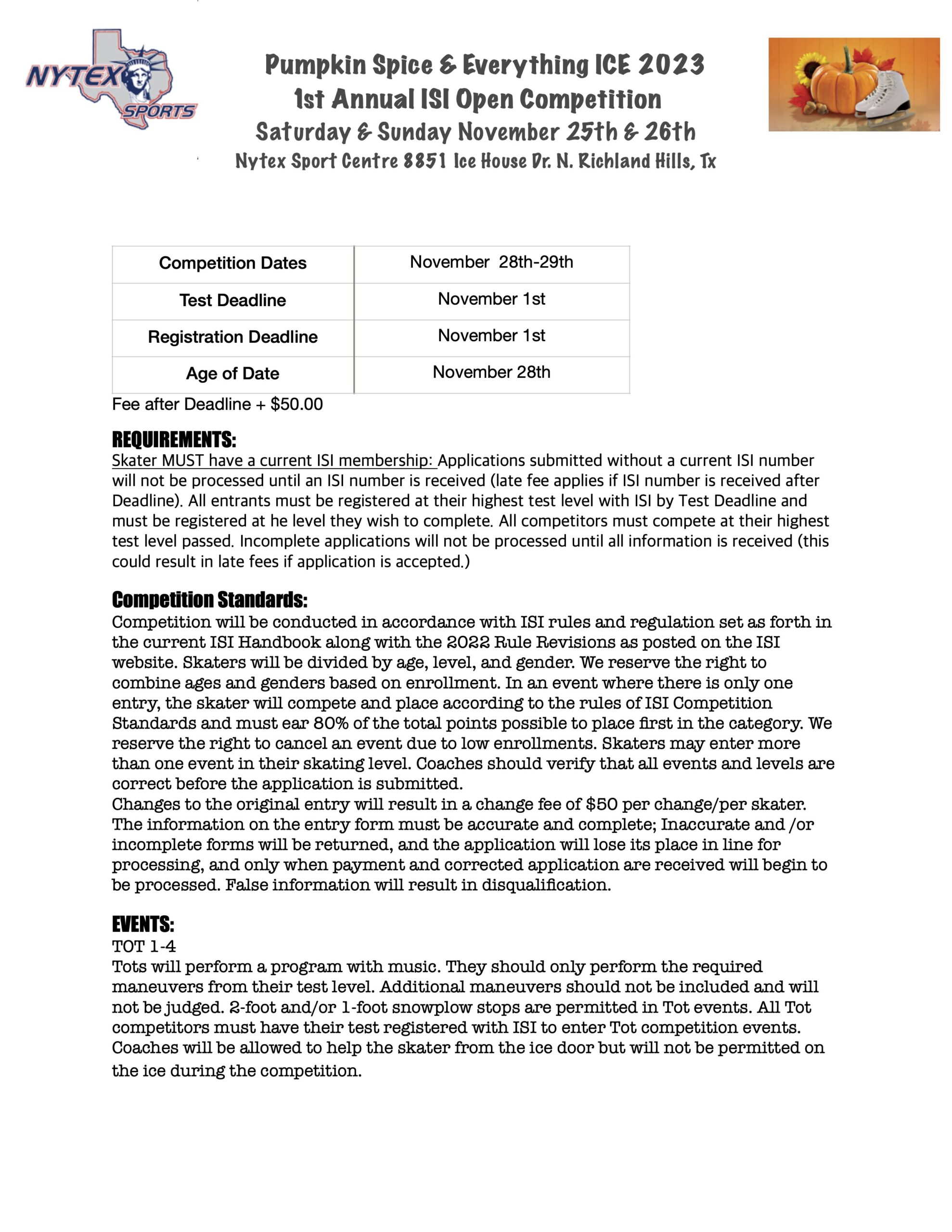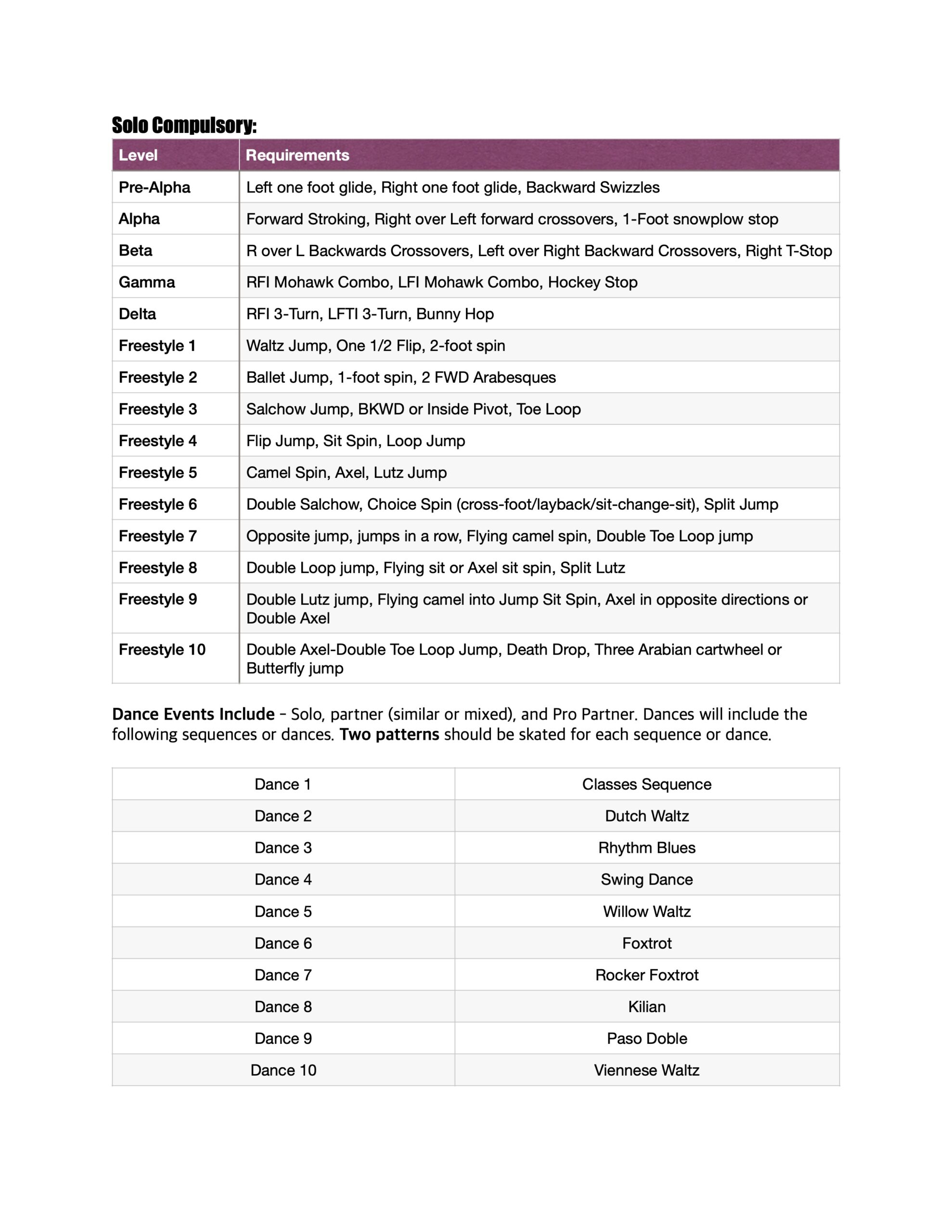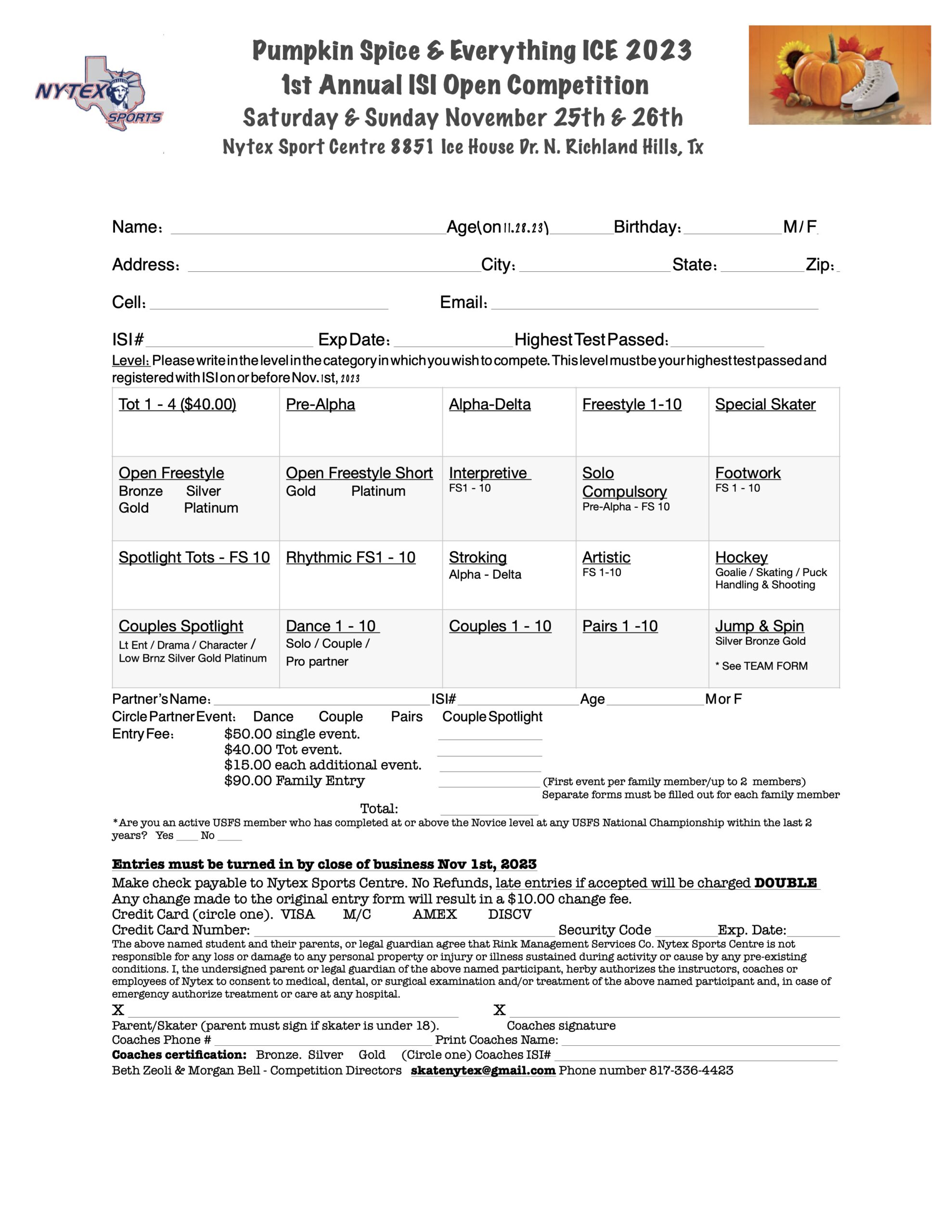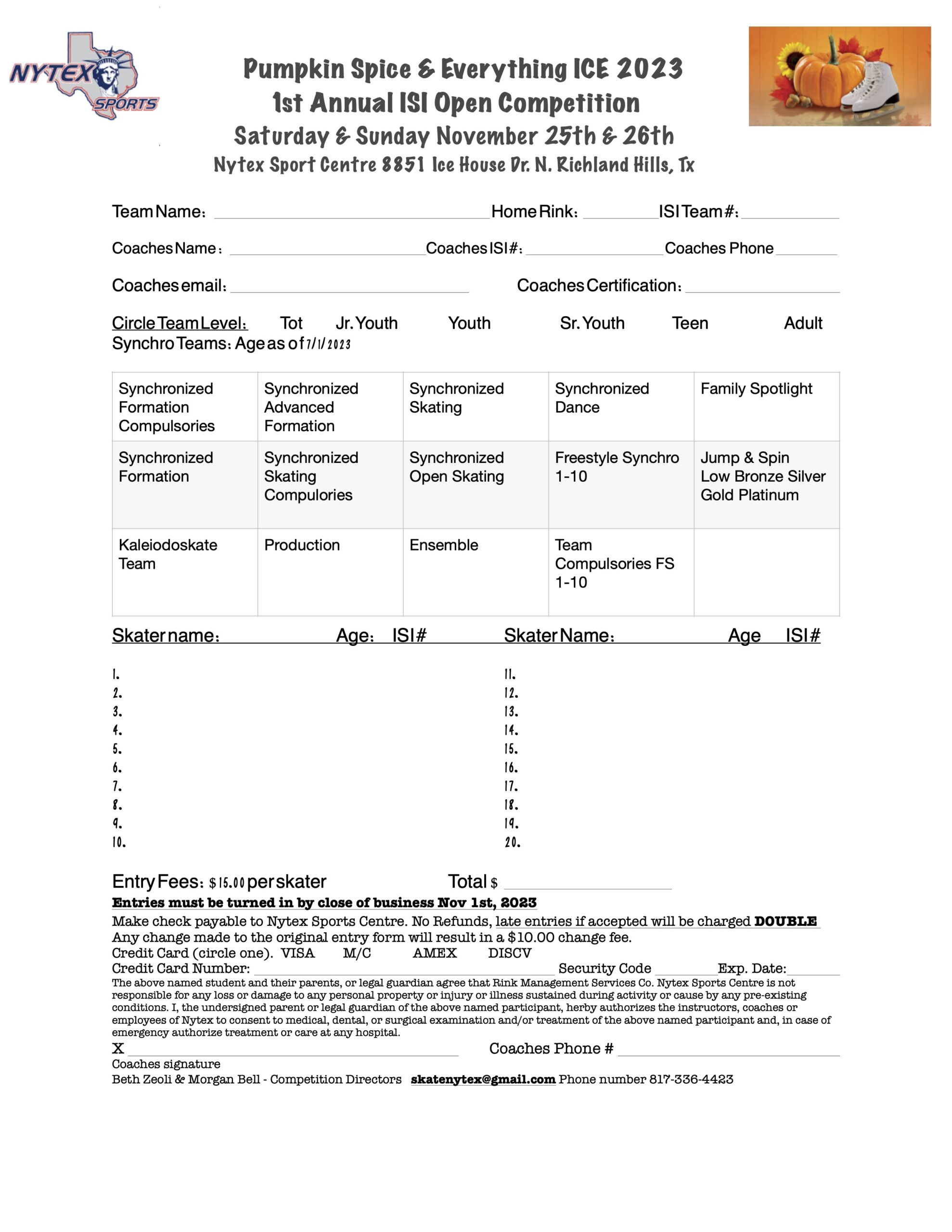 -DOWNLOAD PDF VERSIONS OF REGISTRATIONS HERE-